Video Content Management
A purpose-built system for securely storing and managing video assets at scale.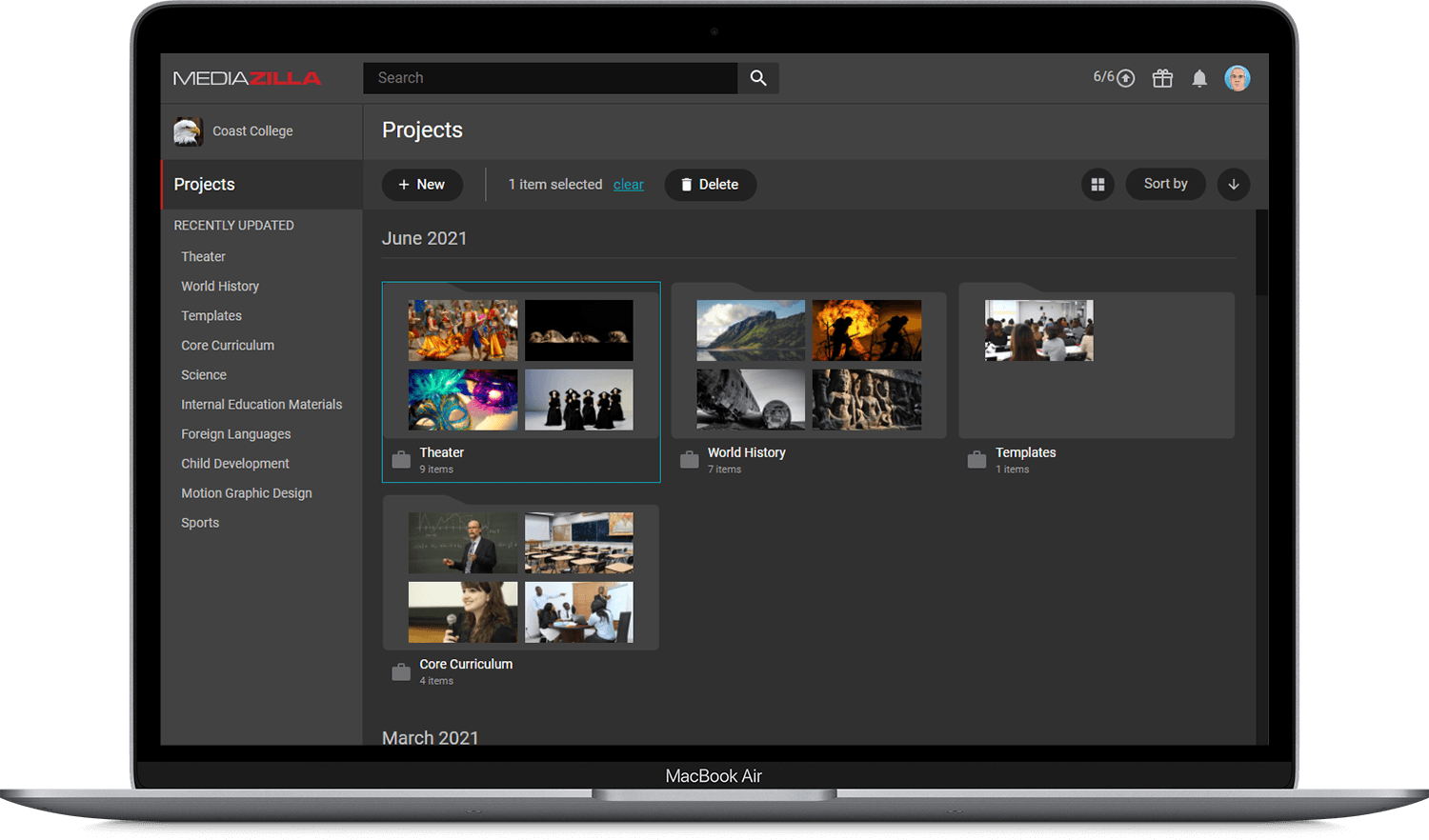 Why do you need a content management system for video?
Video assets are very different from all other file types and require a system purpose-built for video to provide robust security and a great playback experience.
With the wide array of playback devices and available bandwidth, videos must be streamed in multiple resolutions and bitrates otherwise the experience suffers greatly. Due to the additional costs and expertise required to make video look good, platforms NOT specializing in video (e.g. Google Drive, Dropbox, LMS's, CMS's, CRM's) have major video limitations and ultimately provide poor video experiences.
With MediaZilla's enterprise video CMS, it's easy to find, access, and deliver all your videos securely with a great experience anywhere in the world.
Take control with multi-user access and roles.
Add team members and grant them access to all projects or just the ones they create. It's up to you. Additionally, content can be shared or delivered to people outside the organization, publicly or privately.
Incredibly fast content organization.
Bulk move or delete content super fast using our select-multiple feature. We've streamlined the process of content organization so your team can focus on more important things.
Search and locate assets with ease.
Search your entire library or specific projects to quickly locate videos, collections, and folders. Filter out media types to see just what you want.
Supporting a plethora of video file formats.
There is no need to waste time converting your videos to a compatible format before uploading. We support a huge amount of video formats and codecs to simplify your workflow.
Actionable analytics.
View insights on your videos and collections. See total and unique views, as well as how many downloads.
Take your video delivery to the next level